Social Media Watch: Google Friend Connect
Google's been hot to really get in on the social media game and you know they don't play around. They've been acquiring Web 2.0 social media sites (like YouTube for $1.6BILLION) for a while now.

This just in, and almost ready for prime time – Google Friend Connect.
According to Google, Google Friend Connect lets you grow traffic by easily adding social features to your website. I just watched the WHOLE video below…and it blew me away.

(and for those of you who know me, you know that's NO mean feat – most folks can't talk fast enough or get to the point fast enough for me to watch very long 😉
I also think it might be a woman thing – any women out there who prefer to watch a looooong video online?
Anyway. Essentially, it would appear that Google Friend Connect provides you with a variety of tools that  turn your static, boring, flat website into a full-blown social scene that lets your users interact with each other with ease.
Visitors will be able (should they be compelled by your content) to log-in and "be sociable" using accounts they already have with Google (of course!), AOL Screen Names, Yahoo! and OpenID (see mine at http://www.ClaimID.com/michelleprice )
Once they do, all their friends in their other networks will be able to see what they've found, and can follow them to a new resource (you!).
And this is just the tip of the iceberg, dear friends.  We are on our way to a truly connected web – Global Mind – the question is, what are you going to do to make sure you are in the loop?  Check it out: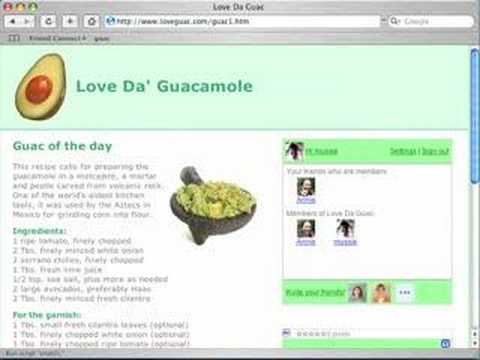 Send to Kindle